This weekend was the release of the BYOC at The Lilypad. Fall colors is the one group of colors that seems to get the best of me. I don't get too many outdoor fall photos and I definitely don't get many now. I was determined to get a page done because I always love the BYOC.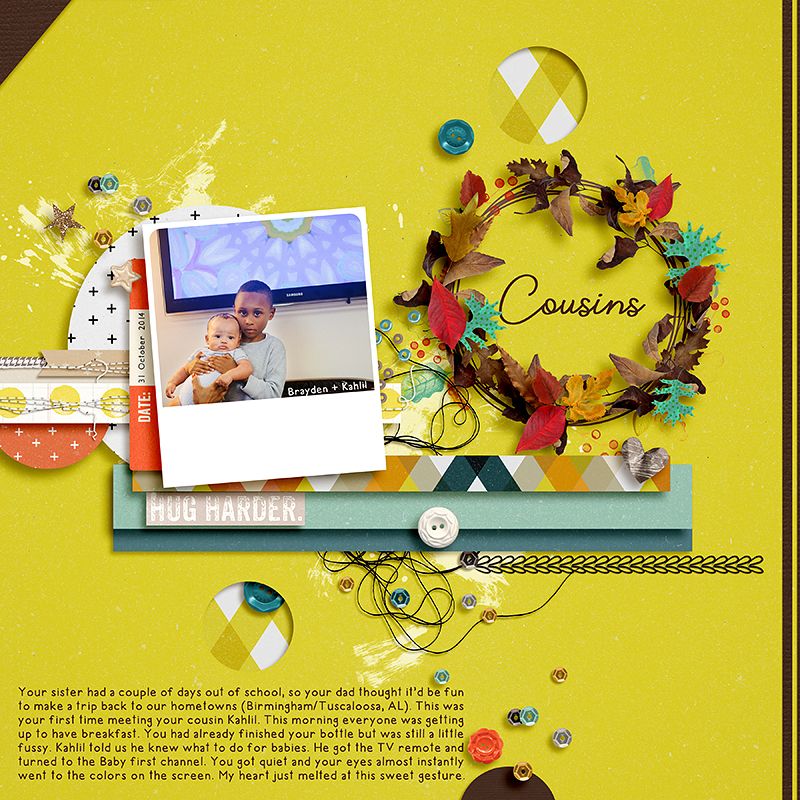 From the November BYOC, I used: Autumnal: Patterns & Backgrounds + Painted Leaves + Stitches  by Allison Pennington and Sprinkles V29 by Valorie Wibbens. I combined these with other TLP products: DSD 2014 Grab Bag – Sara Gleason + Crystal Livesay | Heart light: The doodles – Allison Pennington | Giggle Snort: Elements – Sara Gleason | Mega Solids Paper Pack – Amy Wolff | Falling Leaves – Sahlin Studio.
Thanks for visiting!