The last year two years, I did Elf on the Shelf for my daughter. This year I was thinking I could skip it but she is already talking about she cannot wait until he returns. She must have enjoyed the silly activities more than I knew. The day after he arrived last year he found his way around our Christmas tree and decided to hide some of our ornaments. Aida got a kick out of playing detective and finding ornaments in strange places. Of course, I got photos and had to include this in her scrapbook for the year.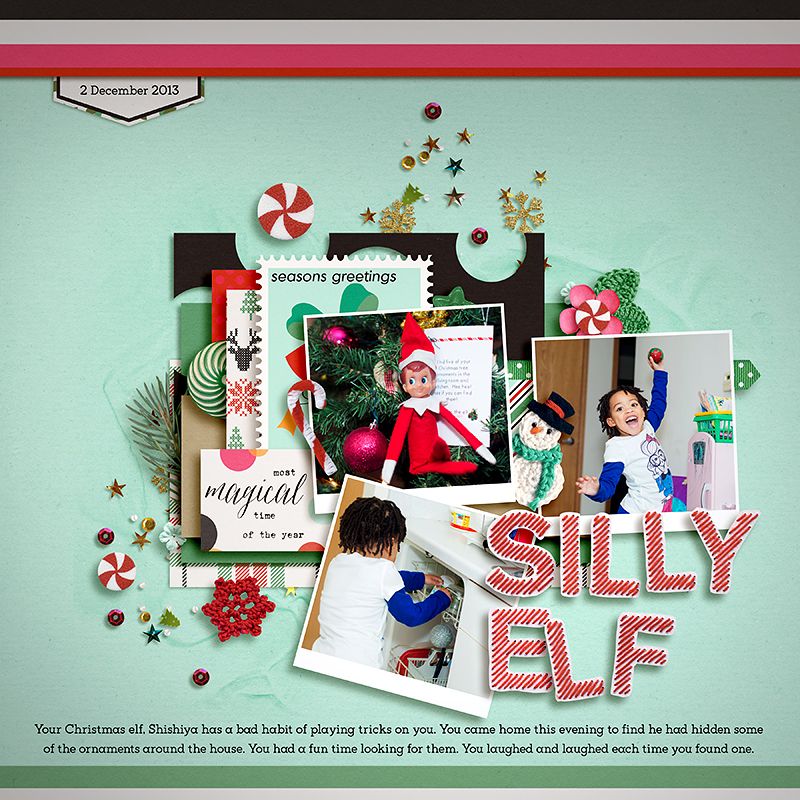 I created this page using the following items:
Pear Tree Confetti – Sara Gleason
DSD 2014 Grab Bag – Sara Gleason + Crystal Livesay
Spackle Texture – Anna Aspnes
The Counting the Days products are on sale today only for 50% off during The Lilypad's SOSN sale.
Thanks for visiting!