This weekend has been quite uneventful….and I welcomed it with WIDE OPEN arms. 
 I really needed some rest after this week.  I felt much more tired than normal and just did not feel like going anywhere. Plus, my guy had to work, so it'd be just us girls on Saturday. We did a little shopping. Of course, I had to pick up my copy of the Hunger Games movie. I actually enjoyed the movie, even after reading the books. The movie seemed rushed in some places but overall it was good; I did not expect to see each and every scene that I thought was important so that kind of ruled out some of the disappointment for me. I have not watched it at home yet, so that could change…lol!!
Now….on to my favorite topic: digital scrapbooking. Have you seen the big sale at The Lilypad?!?! It's 30% off STOREWIDE …and it includes the new releases.  Here are a couple of my latest TLP pages: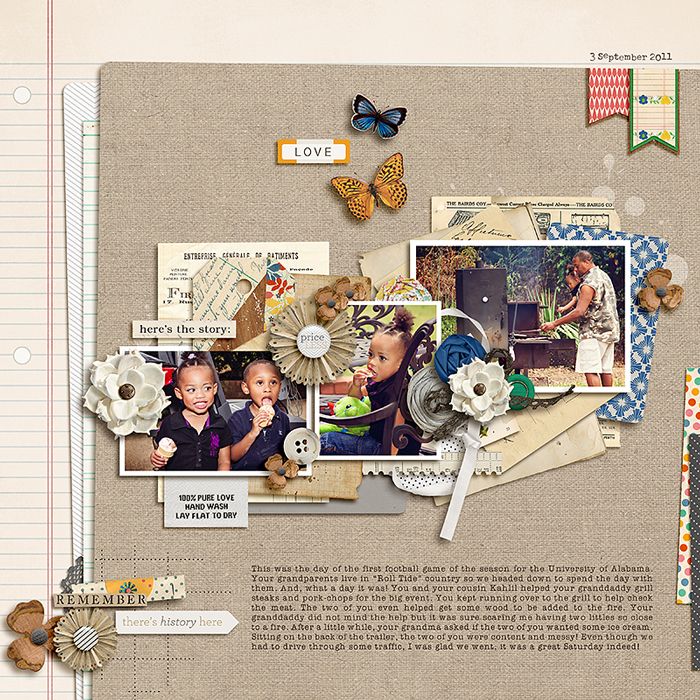 There are some fab new goodies at Sweet Shoppe this week. I swear I need a week or two off so that I can sit and scrap. I have many items bookmarked to come back to later, and later cannot come soon enough!
I saw Jenn's new kit this week and knew I had to do a page with some of my old school photos. I have a box of photos organized and ready to scrap, but have not been scanning them like I should. I am so happy I did though.  It was nice thinking back to when I was 14 years old. Definitely a lot has changed since then..lol!
Thanks so much for visiting!!  I am off to enjoy dinner with my fam