Christmas is not far away, and I still have presents to wrap and a couple to buy. All of that plus a bit of news and I just cannot seem to find enough time to scrap the way I want. My 4-year old seems to think she can go to sleep as late as I, so I miss out on doing a few things I like before heading to bed. I have no idea what she is going to do when it is time for big school (as she calls it…lol!). I have a few pages to share from this month. Normally, I wouldn't start scrapping my December photos, but this year I decided to use my most current photos first so that I would not be behind on getting my album done for 2012. I have definitely got to catch up with Project Life. Maybe that will be what I tackle more of them in the next few weeks.
These are my first few pages for December. This first page- I fell in love with the newspaper print background with the glitter snowflakes, so I HAD to find a way to use it. I usually am not a big fan of glitter, but this was just perfect.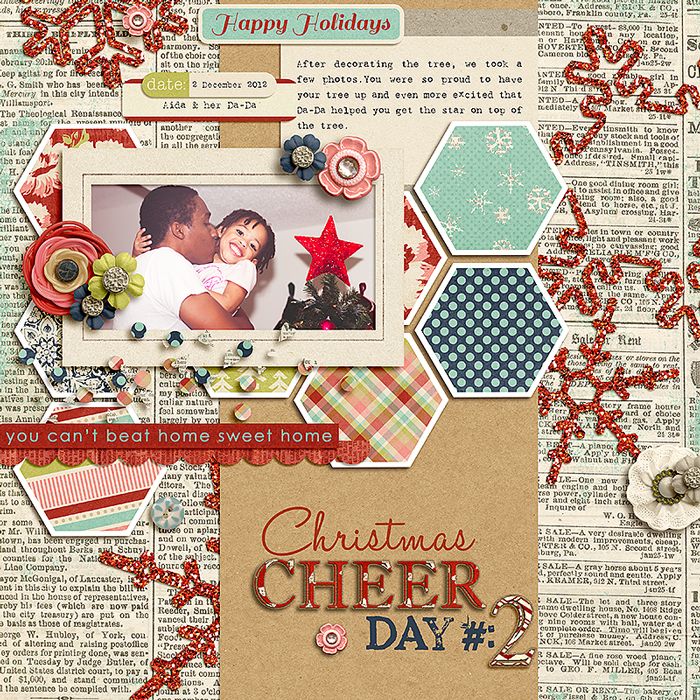 On this next page, Aida was filling out the page in her Elf on the Shelf book. Her writing has improved and I was just so proud to see her writing and actually taking her time .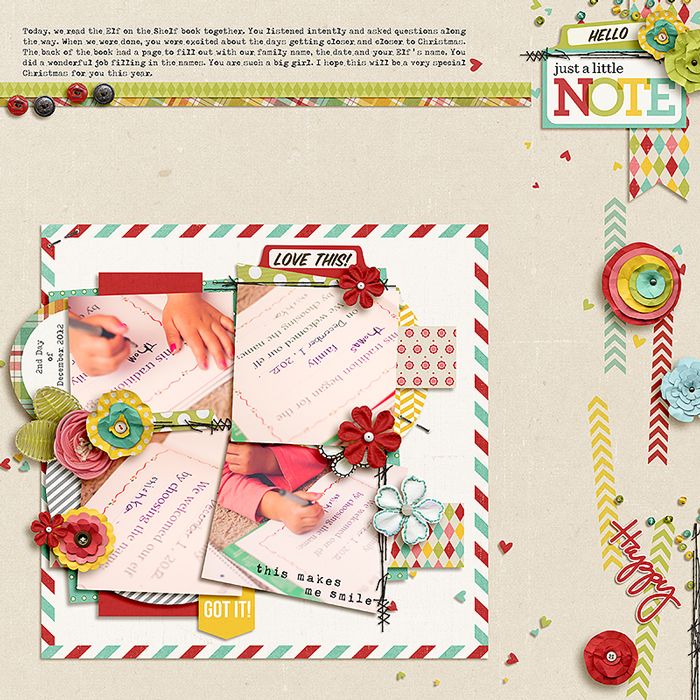 digital products used in these layouts:
This has been quite an interesting December so far. I can already tell that Christmas will be much more fun now that Aida is older and understands more now.  Then, with some news we have received the past few weeks, we will be treating this Christmas extra special. I will speak on that at a later time. I am sure there will be a layout or two or three or more in the future. :)
Happy scrapping and have a great Tuesday ahead!