Hope the weekend is starting off well for everyone! I was not sure what mine would be like at first, but I really wanted to make some time to create some pages. I have been cleaning up and going through toys for Aida's room makeover and that is just wearing me down. I still have a lot to do…but I guess I will stick with just doing a little bit at a time.
I started watching Drop Dead Diva on Netflix this week. Lovvinng the show. The concept was a little odd..or silly..at first, but I remember I did watch "Dead Like Me." The idea behind the two shows are not very different. Either way- I am really enjoying it so far; I can't stop watching it. So through my marathon of Drop Dead Diva, here are a few of the pages I have scrapped: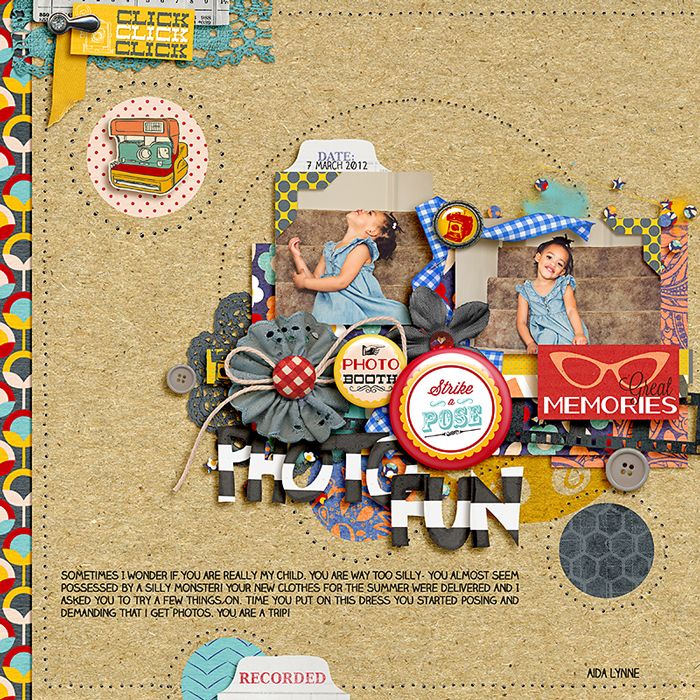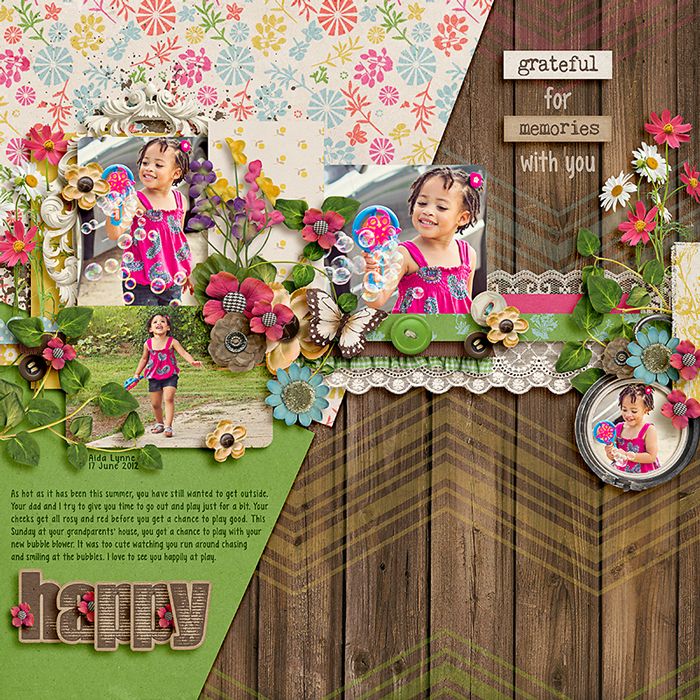 digital supplies used:
I have been wanting to make a page for these photos for the longest. I decided to mix up 3 kits to get the look I wanted. Gina's kit was more vibrant than Captivated Visions and Laurie Ann's kits so I increased the vibrancy and brightness of a few of their elements and papers. I rarely use themed kits; I see them and want to buy them but figure I will never get a chance to use them. I am pretty excited about this one. For whatever reason, I just love these colors together.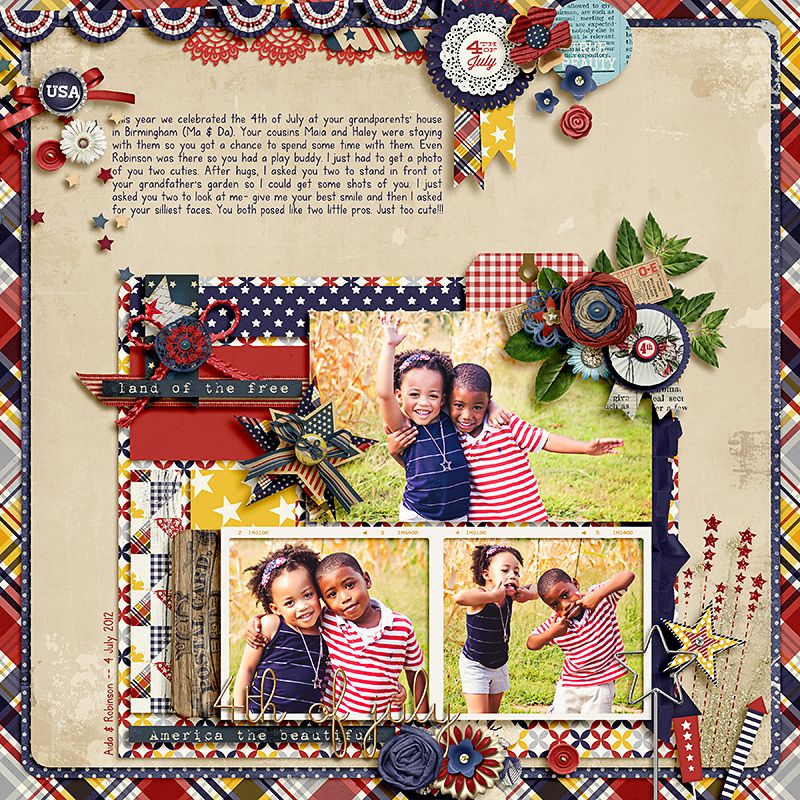 digital supplies used:
Land of the Free by HGD Laurie Ann

English Rose by Captivated Visions

Land of the Free by Gina of Digital Design Essentials

Insta-frame Templates by Sahlin Studio
Well that is all from me…we are going to face the stifling heat in a little while. Even when the sun goes down, it barely cools off. I cannot wait for the fall…ugh! Enjoy your Saturday and happy scrapping!!