Monday still feels like Monday- whether I work in an office or home, it is still my least favorite day of the week. I have no idea why! It is like everything that annoyed me all during the week is compounded on Monday. No idea why…probably all in my mind. Anywhhooo… I have not been scrapping as much as I would like. I thought if I had more time at home, got in some family time and got away from the stress of my job that I would scrap so much and that has not been the case. I even think my child believes she has her own personal server (i.e. me!). Her dad says this my fault for always being right there when she needed something when she was a little younger, but what was I supposed to do? Lol!! I will admit I may have and still do go overboard, but I cannot help it. The before-a-child me was selfish and hated to share, but after meeting my fiance and having a child, I am mostly different…lol! Mostly because I still do not believe in helping others that are not helping their self first. As far as my child, I would do anything for her…as most parents would agree when it comes to their children.
I remember when I had to save as much money as possible to cover the bills for maternity leave. Or when we were eating sandwiches and spaghetti almost every other day to keep down the grocery bill. I even remember eating Cheerios on the way to work and taking sandwiches for lunch with peanuts, chips and water because I had no lunch money. BUT…it did not matter. My daughter was at a daycare with teachers/caregivers that loved her and took very good care of her; she had a closet full of clothes and plenty of diapers; and, we enjoyed weekends at home or visiting our families who always fed us and even were sweet enough to pay for the gas for our trip to their house and back. We were blessed in so many ways, so then and now I feel like I have to give her all of that and more.
Sorry about that entire thought ramble…it all just came out…surely my hands were possessed.. lol!
Now…I do have a few recent pages to share. I dug deep into my older photos to find some that really needed to be scrapped (or re-scrapped) and I loved going back and seeing how much has changed since those times and now.
My daughter was a month away from her 3rd birthday in these photos and it was Easter Sunday.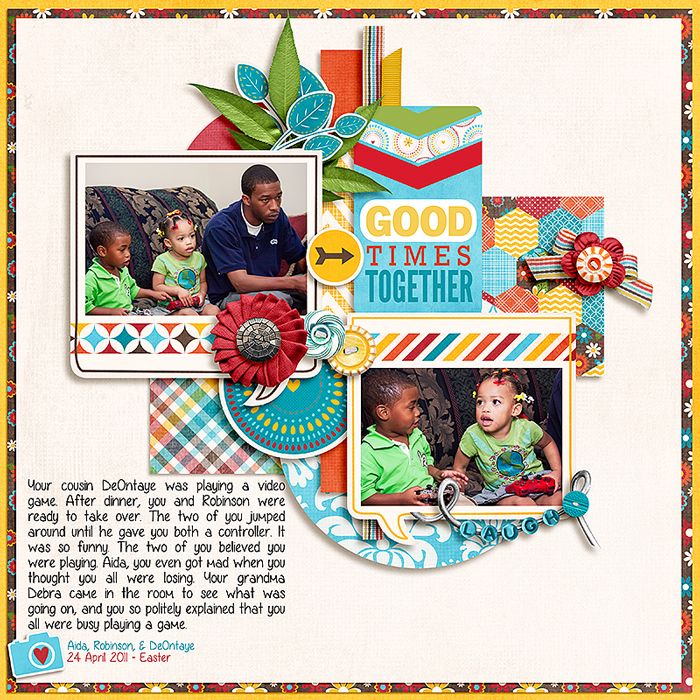 This next page has photos from Easter of this year….indoors and playing yet another game.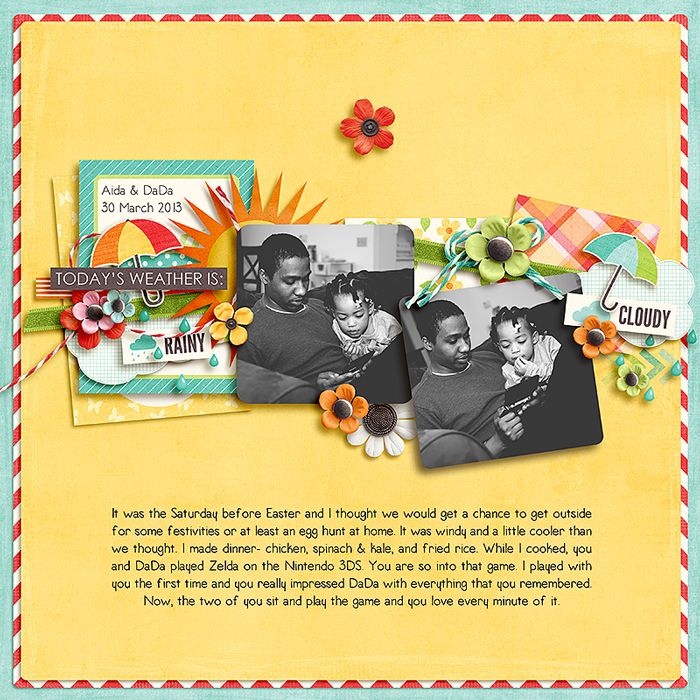 And a couple more…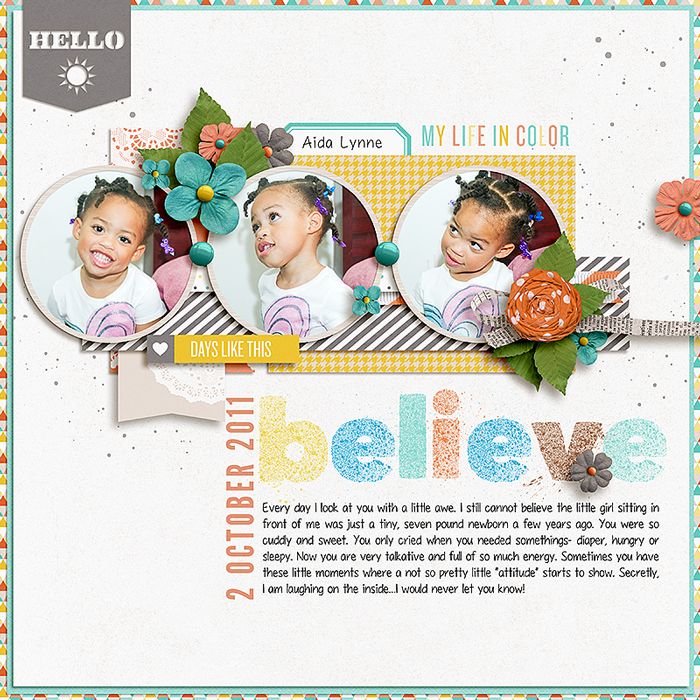 digital products used in these layouts:
Life 101 – Laugh until you cry by Jady Day Studio and Meghan Mullens
Layered Cards: Everyday 4 by Cindy Schneider
Flowers After the Rain: Collection by Sugarplum Paperie and Wishing Well Creations
This is What You Mean to Me by Lauren Grier
Suncatcher Papers and Elements by One Little Bird
Misty Alpha 01 by Lynne-Marie

Hopefully I can get a few more done tonight. I just finished up my last page for April 2012 for my project life album. I have some print credits sitting at Persnickety Prints and I want to try to get a good amount of pages ready to be printed. Thanks for visiting!!