I finally decided how I would design the cover page of my 2013 project life album. I took some inspiration from my Pinterest board and scoured through my collection of digital journal cards and finally came up with this: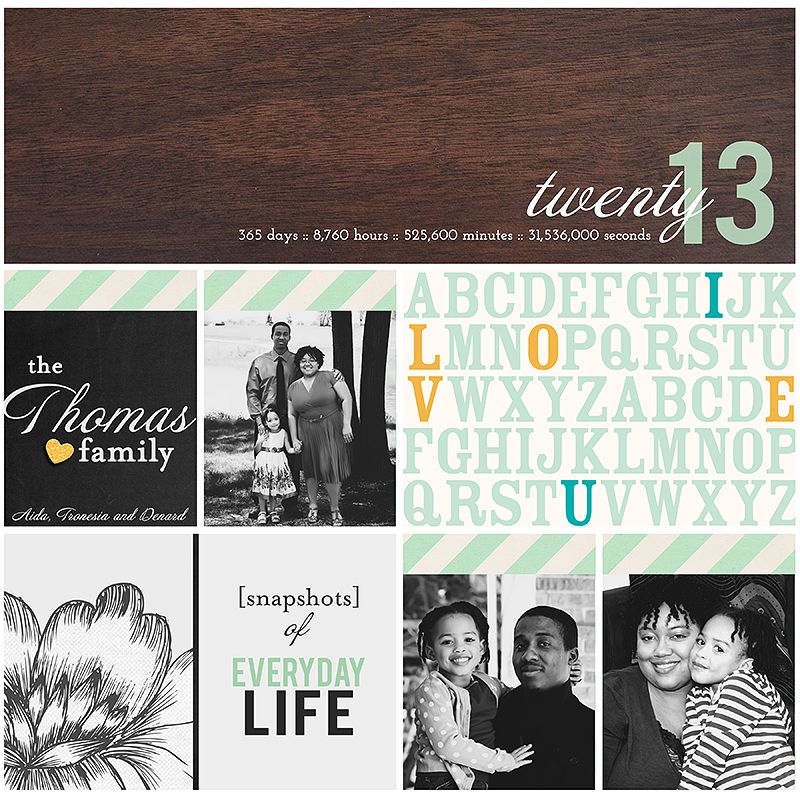 I did not write down all of the credits for the items used. Most of these items are from Paislee Press and Karla Dudley. I thought about using color photos but the black-and-white versions seem to be a better fit for the look I wanted. I love how it turned out. I wanted to include an infographic type page but maybe for the end of the book. I usually have a cover page and a year-in-review page at the end. Just have to get the ideas flowing.
Anywho, this was just a post to share my cover page. My five year old wants me to help her create a scrapbook page, so we are going to go make a mess with some paper and scissors.
Thanks for visiting!!