I still have a ways to go on my 2012 project life album. I am doing my best to catch up. I think I am going to set myself a goal to have it completed by this summer. I have so many things I want and need to do as far as completing and printing albums. For now, I am going to work on getting Aida's 2011 album and 2012 project life completed. Just a quick share today since I am pretty exhausted…week 13….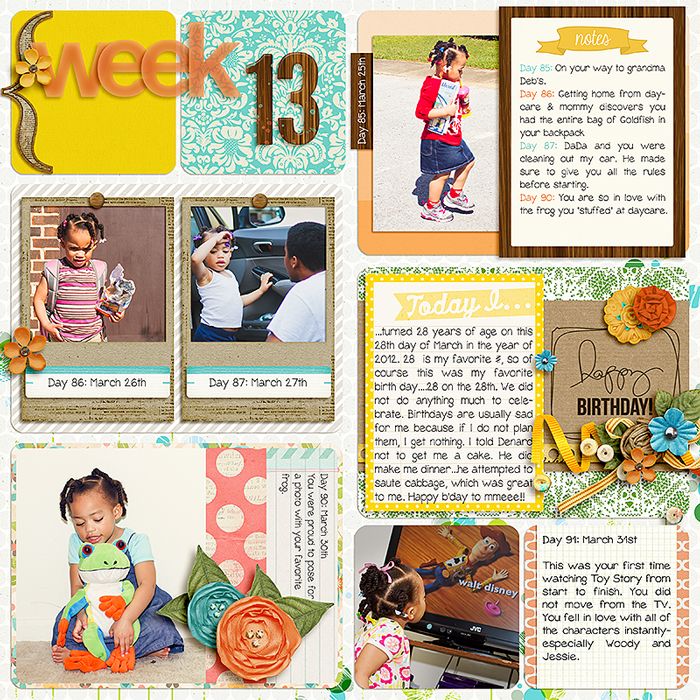 Please forgive me for not copying the credits down. I still have all of the file names saved on my PSD file and would be happy to help anyone find something they have a question about.
Thanks for looking and have a good night/day!