The one thing I love about the fall is the change in colors. The leaves, the sky and the sunlight all seem so special around this time of year. The photos I get outside around this time are always among my favorites. Yesterday I went to the pumpkin patch with my daughter's class and it was quite a cold, entertaining day. She was so excited to go but I do not think she was prepared for the amount of layering of clothing she would need to have on to be outside for a few hours in 30 degree weather (good thing I got her a new coat!). It was quite hectic trying to keep up with the kids, so I really did not have a chance to slow down and get as many photos as I wanted. Somehow I managed to get her attention at least once or twice to capture that bright smile of hers.
It just so happened that The Lilypad released a new Facebook freebie this week, Capturing Fall. The colors are gorgeous and perfect for fall. There is so much variety in the collaboration that I am sure I will be scrapping with this kit more than once.
If you want to grab this fabulous free kit, the Facebook hop starts here at The Lilypad's page.
Something really cool will be releasing this Saturday at Sweet Shoppe. After seeing the "I Love Me Some…" series by Darcy Baldwin, I have wondered what it would be like to have my own handwriting as part of my digital scrapbooking pages. I have several favorite fonts and some that I just go-to on instinct depending on the look of the page I am creating. I just thought it would be nice to make my pages a little more personal. Along with using the font, I used a new kit by Traci Reed called True Story along with a template (Fave-O-Rites 2013: Oct Faves) by Nettio Designs. I will admit that templates are a weak area for me. I tend to make better pages when I start from a blank canvas, but I love how this one turned out.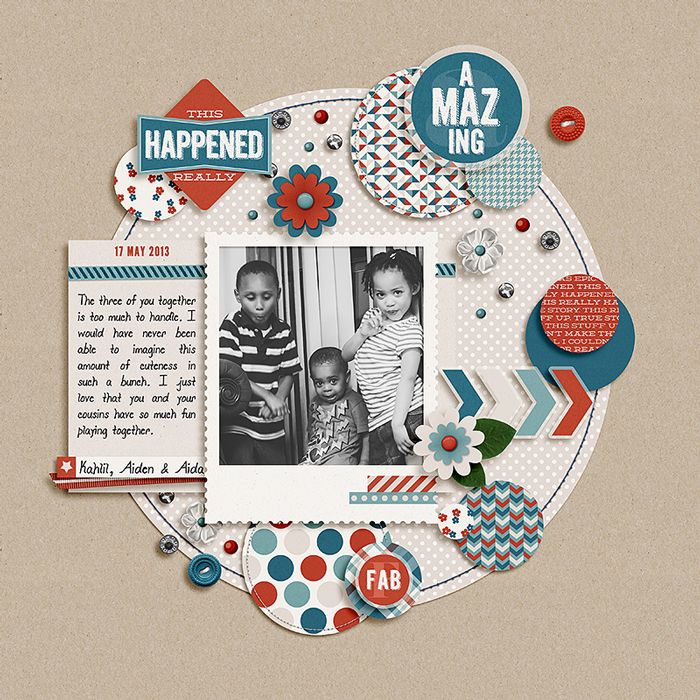 The last page I want to share was created with a few of the new releases from The Lilypad for this week.  I just love the soft colors.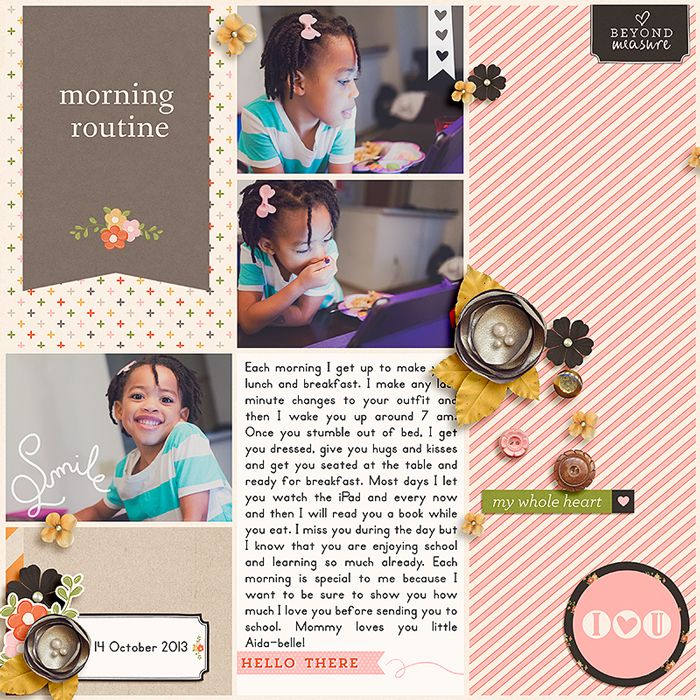 This page was created with the following:
I hope that your weekend is off to a good start. [icon name="icon-smile"] Thanks for visiting!!