So here I am the other day trying to think of how I am going to take control of my life and make some changes about my weight. I have a habit of start to workout for a good two weeks and then I completely stop for a month or so …and then I feel bad, start again…..then the cycle repeats. Well, I figured because of my DNA that I needed some diet changes and to exercise. I was scanning Pinterest for all of these smoothie recipes and decided to try some. I was so excited. Did not one time stop to think about my fruit allergy. So I buy the fruit, almond milk, spinach and oat and proceed to making my smoothie. It looked green and gross  [recipe called for 2 cups of spinach] but it did not taste bad. Within seconds, my lips, inner mouth, face, throat and hands are starting to itch. My throat itches so bad that I wish I could remove my esophagus so this smoothie does not get any deeper in my digestive tract and make me itch even more…lol! I look around the empty kitchen and proclaim I must be an idiot. LOL!!! Cause who else would do all of that and forget they have an allergy to the best part of the recipe [the fruit]. I mean I don't know what made me think I would not have a reaction. Surely I will scrap about it one day. ..but mannn…I really need to think more before I act…lol!!
Enough with my silliness…. I really wanted to post today to share some of my latest pages. I plan to work on some project life pages in a few but I have a few recent favs.
digital products used:
You Only Live Once by Jenn Barrette
digital products used:
digital products used: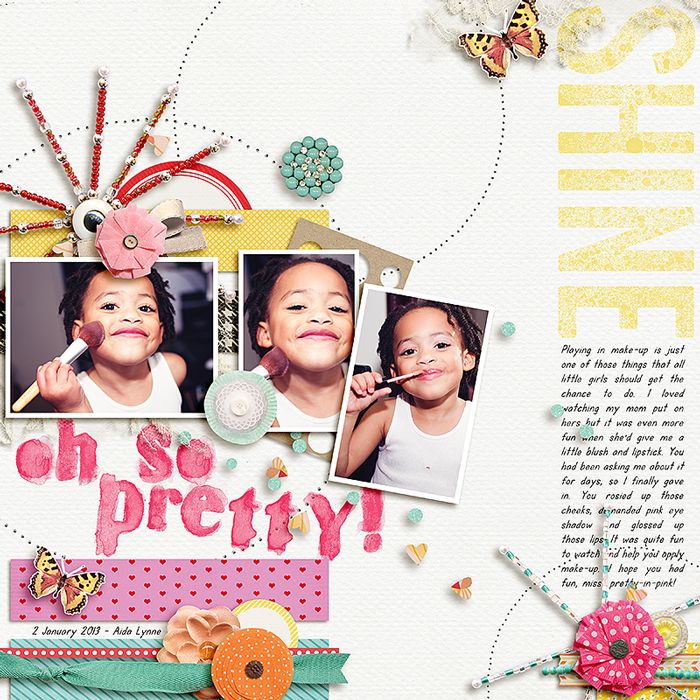 digital products used:
digital products used:
Thanks for visiting!!