Yes. I am still working on Project Life. Yes. I am still on 2012. Now I read somewhere that there should be no such thing as "being behind on Project Life." I cannot remember where but I am slightly offended…mainly because I am behind. Lol! You know working and being mama and doing all of that other stuff around the house does not leave a lot of time to do whatever the heck I want. I mean….my daughter's albums are pretty much up to date…just need to print some pages. My project life pages are not so simple. I know they should be but I wanted them to reflect me and what I like…and that's not always simple. So…I will do this my way and maybe I will be able to "catch up" since I have time now. Sooo in honor of that ramble…guess what…I finished a couple more pages…lol!!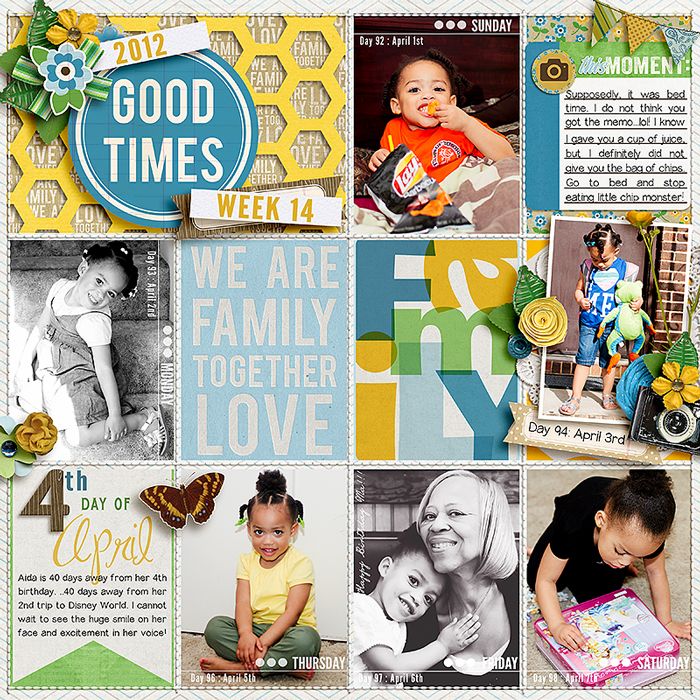 digital products used:
365 Unscripted: Die Cut Cards 2 by Traci Reed
Nutty Family by Mari Koegelenberg and Penny Springmann
Cindy's Layered Cards: Mini Journalers 1 by Cindy Schneider
Blue Skies Ahead by Jenn Barrette
digital products used:
Layered Dates Sets: 20 and 21 by Cindy Schneider
You Make Me Happy Collab by SSD Designers
Life is Sweet Alpha by Studio Basic
InstaFrames by Sahlin Studio
Messy Stitches by Katie Pertiet
The last page I wanted to share was inspired by something I was reading and (so conveniently) cannot find now. Basically it was about different ideas to add journaling to your page and one of the examples used word bubbles as their journal space. I got a chance to try it out on this next page and love how it turned out.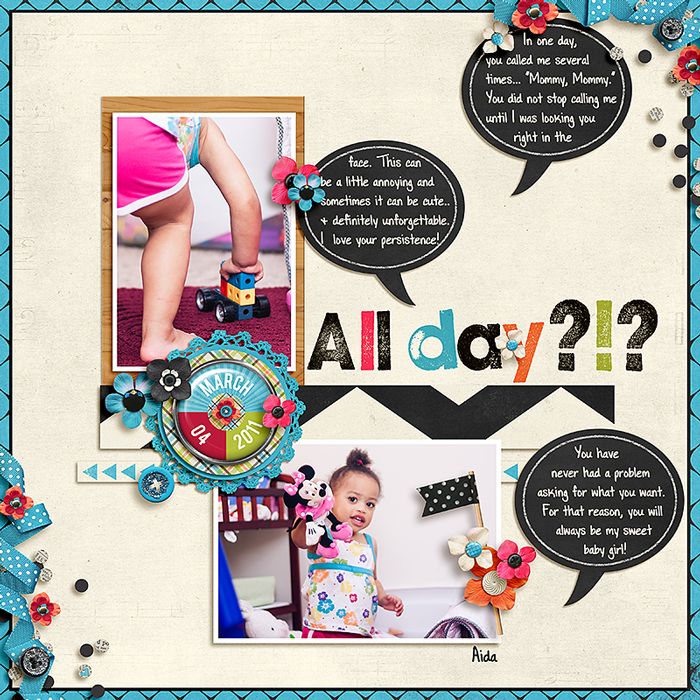 digital products used:
Collection 109 (template) by Janet Phillips
Layered Dates Set: 24 by Cindy Schneider
Chalk To Meby Erica Zane
And I just love Cindy's new layered dates…ohh! You can clip papers to the layers or color in the layer with colors from the page you are creating. It is a really neat way to display the date and have it add more of a visual appeal to your page. I am thinking I will be using these a lot.
Thanks for visiting! Hope your weekend is off to a good start!